Don't Forget Your Skin!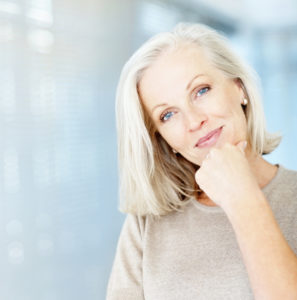 Looking and feeling beautiful go hand-in-hand with a strong sense of self. This is true among men and women of a very wide age range. While there are certain concerns that we routinely address with injectable solutions, lasers, and cosmetic surgery, there is a lot of benefits to remember the value of healthy skin. Healthy skin is resilient and radiant. It is the first thing that people see, and what we tend to notice most when we look in the mirror. If we forget to take care of our skin, we are more likely to struggle with textural and tone problems when we don't have to.
Nourishment for your Skin
The skin needs to be nourished just like the rest of the body. Remember, this is the largest organ, as well as the most-exposed. But what does it mean to nourish the skin? Without adequate information, you could be missing the mark. Believe it or not, there is a starting point.
We often think that the place to start our anti-aging routine is at the medical spa or doctor's office. This is true, actually, but not in the way that is often believed. The visit with a professional that will make lasting change is the one in which the surface of your skin is revealed through appropriate treatment. In our Plantation office, that may be a chemical peel. What a chemical peel does is remove the layer of dead and damaged cells that covers the skin. Once this film is removed, all other treatments have maximum power.
Once the skin is a clean slate for products, there is value in finding the right products for particular needs. People with acne-prone skin may benefit more from ingredients like benzoyl peroxide, and people with mature skin may gain the most from ingredients like vitamin C and retinoids. Ingredients matter. Also, the concentration of ingredients matter. There is very little advertising for medical grade skincare products, so a large majority of the population reaches for a high-end commercial product. Even more costly products are approved for superficial benefits. Only medical grade skincare is approved for deeper work, beneath the skin's surface, for long-term gain.
We can help you reboot your skin and also address specific cosmetic concerns such as laxity or tired-looking eyes. Learn more at (954) 472-8355.
Posted in: Facial Rejuvenation, Skin Care
Leave a response