Your Holiday Gift to Yourself: Natural Beauty!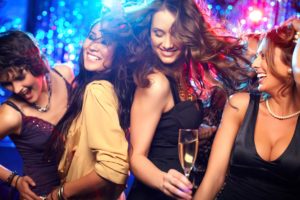 Once the holiday season gets into full swing, it can feel as though there is no way to get your face ready for those gatherings on your to-do list. Whether you have numerous holiday parties to attend, or you just want to look great even during the season where sleep is a luxury, there is plenty of time to give yourself the gift of natural beauty.
Injectables have changed the way that we travel through time, or at least how we look while doing it! During a time of year when time is at a minimum, we see the true advantage of the new trend in anti-aging – maximum impact with little to no time in between treatment and results! Some of the improvements that can be achieved in a single visit to Suria Plastic Surgery include:
Heavy brows
When one or both eyebrows starts to get pulled downward by a specific levator muscle on the eyelid, the entire appearance of the eyes and face changes. Drooping eyebrows mean heavier skin on the upper eyelid. It can mean that you look tired, or angry, or just plain older than your true age. To lift the brow takes just a few injections of Botox or another appropriate neuromodulator. Within about a week after treatment, your eyes will look more open, energetic, and friendly.
Poor contouring
With all the talk about frown lines and crow's feet and creases around the mouth, it's easy to forget that one of the characteristics of youthfulness is volume. Specifically, volume across the cheeks. If you look at pictures of yourself from a decade ago, do you notice plumper, more defined cheekbones than you see today? This is because, each year, we lose as much as a teaspoon of fat tissue from the face. Over time, this adds up to significant loss of contours. There are several ways to restore contours not only to the cheeks, but also along the jaw line and even under the chin. And the great news is it only takes one visit to gain immediate improvement.
Schedule a consultation
We wish each patient of our Plantation plastic surgery office a wonderful holiday season. For pre-party treatments, call 954-472-8355 today! Suria Plastic Surgery serves Plantation, Fort Lauderdale, Miami FL and surrounding areas.
Posted in: Dermal Fillers, Facial Rejuvenation
Leave a response