Want Smoother Skin? Start Planning Now for Laser Hair Removal!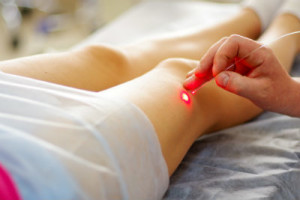 The months prior to summer are the best to start planning for ample time under the Florida sunshine. When the norm is to live in shorts and sandals, you want to feel confident in the appearance of your skin. For many, this means getting rid of unwanted hair for good. If you have been thinking of laser hair removal, there is no better time than now to start planning. With the right preparation, you can maximize comfort and efficiency in your treatments at Suria Plastic Surgery.
What to do Before Laser Hair Removal
Stop Waxing
Laser hair removal works by targeting hair in the follicles. As thermal energy is absorbed by the pigment, or color, in hair, immediate vaporization occurs. Also, the hair follicle is temporarily disabled from producing more hair. When you wax, you essentially pull hair from the follicles in large sections. Without hair in the follicle to absorb energy, laser hair removal just won't work. Waxing should be stopped 6 weeks or more prior to laser treatments.
Shave with a Clean, New Razor
Just because you cannot wax doesn't mean you will have to live with unwanted hair growing freely until the day of your laser treatment. Before your sessions with us, you may groom with a clean, new razor. This is especially important in the few days just before your treatment. Razors can harbor bacteria, which are introduced to your skin when you shave. To keep the risk of infection to a minimum, throw out the old, worn out razor.
Don't Tan
Florida is not a state in which you can discourage anyone from sporting a beautiful bronzed glow. However, tanning can pose a problem for the laser hair removal process. Historically, the reason for avoiding the sun and tanning bed before laser hair removal was because laser light needed to reach the pigment in hair. Overly pigmented skin could inhibit the efficiency of this task. Today, laser technology is so advanced that treatment may be performed on a wider range of skin tones. However, tanning before laser hair removal can increase the risk of pigmentation problems, which could cause permanent spots on the skin.
Get ready for summer with laser hair removal at Suria Plastic Surgery. Call our Plantation, FL office at (954) 472-8355.
Posted in: Laser Hair Removal
Leave a response