What You Need to Know About Laser Resurfacing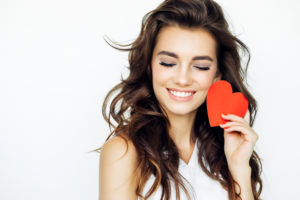 Laser skin resurfacing is not new. The original method used to rejuvenate aging skin was developed several years ago. Back then, laser technology had yet to be refined to the extent it is now. Laser skin resurfacing often meant looking like you had been badly burned, and needing to be very careful to avoid infection due to the nearly-constant peeling and oozing that may occur for some time. Yuck, right? This may be why this modality didn't gain a lot of steam.
The thing about laser skin resurfacing is that it is very valuable. This is especially true now that we have numerous safe and effective device to use on delicate skin. On the one hand, the wide variety of devices sounds good. On the other hand, it sounds overwhelming. Let's take a step back and focus instead on the goals that we want to achieve. Then, we have better questions in mind. Here, we want to discuss some of the particulars that matter.
Timing
The timing of laser treatment can be a major factor in success and a great experience. We are right now at the time of year when laser treatments are ideal (we entered it in the Fall). Of course, the idea here is that the Winter months are less welcoming. Days are shorter. We want to stay inside out of the cold. In Florida? This isn't the way it does, is it? The sun may go down earlier and rise later, but that's about it. Patients who want laser skin rejuvenation in our Plantation office will want to protect their skin with broad-spectrum sunscreen and hats.
Comfort
It is perfectly understandable that you want to know whether or not any treatment is painful. Here's the interesting thing about laser skin rejuvenation: some people say it is uncomfortable, and some do not. What you need to know is that we prioritize your experience in our office. Laser treatment may be preceded by the application of a topical numbing cream. Some of our patients choose to enhance their comfort with a mild sedative given before treatment. The C02 laser we use is also fractionated, which means that wavelengths of light are scattered before they come into contact with the skin. This method is gentler, and it still achieves great results.
Skin Tone
A big question that has surrounded laser skin treatments for many years is whether or not a certain device is safe and effective for all skin types and tones. The more advanced we have gotten with technology, the wider our reach. Fractionated lasers may be suitable for light to deeper tones. We may want to have a personal look at your skin if you would describe it as dark to help us determine the appropriateness of laser treatment versus another modality.
Get the skin you want. Call (954) 472-8355.
Posted in: Laser Treatments
Leave a response