Here's What Stress is doing to your Face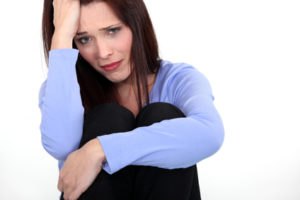 We all have stress; it's a way of life in our busy culture! The more we learn about this condition, the more we know that it's preferable to avoid making it a chronic state. The thing is, we cannot stop the unexpected. We will find ourselves in stressful situations from time to time, maybe even more than we'd like. The key to living well, and to looking good, is finding healthy ways to handle stress when it does arise.
The Cosmetic Side-effects of Stress
Most of us have a pretty clear understanding of how stress can damage our health, our relationships, and our success. These are significant aspects of life, so they deserve a lot of attention. On a smaller scale, but one that is still significant, stress is also affecting appearance. Here's how . . .
Dermatologic conditions. People who have a chronic skin condition like eczema or psoriasis are susceptible to flare-ups. Occasional inflammation may be triggered by high cortisol levels resulting from stress.
Acne. Under stress, the body floods with cortisol. In response to high cortisol, the sebaceous glands in the skin increase their oil-producing activity. More oil means a greater chance for clogged pores, which means pimples.
Aging. As if aging weren't already a concern, the fact that this process is compounded by stress can be alarming. At the heart of premature aging, again, is cortisol. This hormone works against us by degrading the fibrous matrix made up of collagen and elastin.
Getting it all Under Control
To get your skin under control, it is beneficial to get your stress under control. Doing so will also provide you with greater vitality and longevity of health. This could mean that you hit the gym after work, or the court, or the dance floor! With some stress management tools, you can then turn your attention to pampering your skin.
Suria Plastic Surgery offers a variety of rejuvenating procedures and treatments. These include:
Surgical lifting procedures
Chemical peels
Laser skin rejuvenation
Facial servics
Skin care consultations
Schedule a consultation
Call our Plantation plastic surgery office at (954) 472-8355 to learn more about how we can help you look and feel your best. Suria Plastic Surgery serves Plantation, Fort Lauderdale, and surrounding areas.
Posted in: Plastic Surgery, Skin Care
Leave a response