New Year, New Look: Here's how to Plan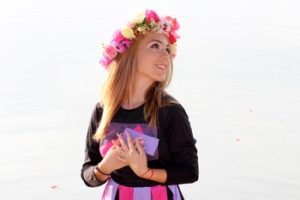 The New Year holiday does something to most people: it makes them look forward to progress in the coming year. Your idea of progress may involve a better career, better habits, or a better body. Maybe it includes all of that and more! The team at Suria Plastic Surgery is here to support you in your journey to a beautiful new you. We offer the latest surgical and non-surgical treatments to enhance the face and body in natural ways. When considering the treatment or treatments that will give you the look you want, pay attention to timing.
Breast Enhancement: 3 to 6 Months
The most common method of breast enlargement is to add volume and shape with implants. Patients who choose this option do well to plan now for their best summer body. Initial bruising and substantial swelling subside within a few weeks. However, the tissues that are disrupted during surgery continue to heal over several months. Also, it takes this long for implants to settle into their final position. The most natural appearance is noticed after 3 months, and up to 6, so plan ahead.
More patients are choosing to enhance their breasts with fat transfer. This procedure does what women have joked about for years – it takes unwanted fat from one area and puts it to good use in the breasts! Fat transfer for breast augmentation requires a week or two of healing, and gives a natural appearance that our patients love.
Slimming with Liposuction: 2 to 3 months
There are multiple ways that men and women can go about getting a slimmer waistline, arms, chin, or buttocks than liposuction, but this procedure continues to be the straightest path to the intended result. Liposuction is a gentle method of fat removal. However, swelling and bruising should be expected. While patients are usually up and back to a normal routine within a few weeks, post-surgical swelling could linger. For that reason, we suggest scheduling liposuction a few months before you want to reveal your svelte new shape.
Facial Rejuvenation: 0 to 7 days!
One of the fastest ways to a younger looking face is to have lines and volume loss treated with dermal fillers. We treat a number of patients for lip defining, cheek plumping, and for the elimination of under eye bags. A great advantage to dermal fillers is that results are noticed immediately, no waiting! The other common injectable solution, Botox, is also fast-acting, taking about 7 days to reach full effect.
Schedule a consultation
Do you have a drooping brow or crow's feet? Call Suria Plastic Surgery for quick facial rejuvenation. Start your new year with a new look. Call (954) 472-8355 today!
Posted in: Plastic Surgery
Leave a response