Do you long for beautiful, younger-looking skin?
Do you have skin-care questions, but don't know who to ask?
Do you wish you had a personal consultant to give you the answers when you need them?
Welcome to Ask Luz!
Luz is a friendly & exceptional Aesthetician with attention to detail. She has been in the medical aesthetics field for over 10 years, and is here to personally help you with all your skin-care needs!
---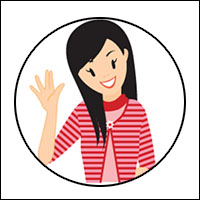 Jacky: Hi Luz, I'm Jacky. I am 20 years old and had acne during my early teenage years. It has calmed down now, but I still have very oily skin, and every so often a pimple or two appears on my face. My grandma has always told me to leave my blackheads and pimples alone; I just can't stand seeing blemishes on my face. Is it really true that it is better to not try and take them out?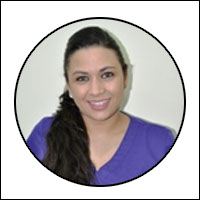 Luz: Extracting pustules (pimples) and open comedones (blackheads) is not bad, but when done improperly can lead to unwanted outcomes. Irritated skin that results in abnormal pigmentation, broken capillaries, scars and even skin infection are all potential complications of squeezing the skin carelessly. My advice to you, and to everyone with oily skin and/or acne, is to find a qualified skin care professional to take correct care of your skin.

Licensed aestheticians have been trained on how to properly perform congested pore extractions, under the safest, most hygienic environment. This prevents any of the complications mentioned above. During a facial treatment, performed by your licensed aesthetician, your skin is cleansed, exfoliated and pretreated with a steamer and hot towels. This facilitates the removal of impurities, oils and other skin debris. After the extraction portion is done, serums and other products are applied to the skin to enhance the effects of the facial treatment. This minimizes the incidence of breakouts, normalizes the sebaceous gland's (oil gland) activity and improves your skin's condition. Your skin care specialist can also guide you on the skin care products you should use at home to adequately maintain your skin in a healthy state.
I hope my answer is helpful to you. If you have any more questions do not hesitate to contact me; I'm here for you.
---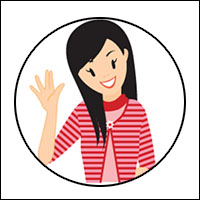 Jennifer: My name is Jennifer, I am 42 years old, and I would like to know if changes in temperature affect the way the skin looks and feels. During the summer my skin seemed to be looking fine and supple. In the past few days, despite applying my daily moisturizer, my skin feels dry and itchy. My skin also looks dull despite the fact I have been applying my daily moisturizer. What should I do?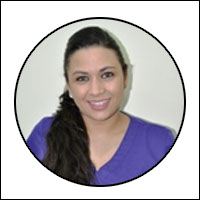 Luz: Hi Jennifer, I'm so glad you asked me that question. You are not alone, many people go through those same skin issues without properly understanding it. As a result they don't address the problem correctly, and can sometimes worsen it. Most of us know that our skin is at risk during the summer with sun exposure, chlorine in the pools and the salty ocean water.

Many people, however, are not aware that even relatively minor changes in temperature during out Florida winters can also have a huge impact. Fall/winter environmental factors cause the skin a high level of dehydration which in turn, is manifested with the signs you mentioned, as well as excessive dryness, peeling and even cracking of the skin.
These manifestations increase skin sensitivity and make it look dull and irritated. Fine lines and wrinkles can also become deeper and more obvious due to the lack of humectation. Often, I recommend my patients switch to a richer moisturizer or to add a hydrating serum containing essential lipids and/or hyaluronic acid and ceramides. These key compounds attract and lock water into the skin boosting its hydration during the times of low temperatures. Hydrating facial treatments like Hydrafacial are also ideal; not only to keep the skin clean and well hydrated, but to also rejuvenate the skin and give it a healthy glow. I hope my response is helpful to you.